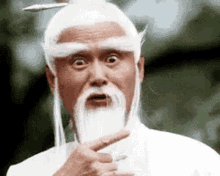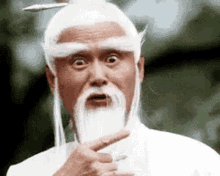 One of the ways you can tell genuine history from a 'made up' history (in Chinese martial arts, or in anything really), is that the real history is always pretty messy, convoluted and complicated, and a conveniently invented origin myth or history of a style is usually pretty simplistic. Tai Chi Chuan is a good example, I think. Attributing the origin of Tai Chi to one particular Taoist immortal, or one particular remote rural village, is a very neat and simple solution – and probably not the whole truth.
And I think the same thing applies to Chinese martial arts as a whole. The Chinese martial arts, (as we know them today) were not just invented fully formed, hundreds of years ago and have remained unchanged ever since. On this blog I've often quoted those who have proposed that kung-fu has a more convoluted pedigree than one might otherwise have expected. Historian Charles Holcombe's excellent "Theatre of combat" on the subject of kung fu history from 1990 is a good starting point for this line of enquiry. Also check out my first podcast episode with Daniel Mroz.
To quote from Holcombe:
"In China the martial arts are far more than just techniques of hand-to-hand combat, although actual fighting skills are indeed traceable far back into antiquity. In China the martial arts are an aspect of religion, with all of the attendant mystery and miracles. At the same time, the public face of the martial arts has often been that of the entertainer, and the self-image of the martial artist has been thoroughly imbued with motifs drawn from fiction and the theater. The martial arts of today must be understood as a confluence of China's unique approach to physical combat, Buddho-Taoist religion, and theater."

Theater of Combat – Charles Holcombe
It's worth reading that quote a couple of times.
One curious thing I've noticed from other martial artists is that they often can't comprehend this argument at all. They don't seem able, or unwilling, to hear it properly. Some internal bias seems to prevent it. I've had people come back to me a year later saying, "I thought you were saying that all Chinese martial arts comes from dance". Or theatre. No, that's really not what I'm saying. I'm saying, it's complicated. I've even gone back to these people and shown them the exact thing I wrote, a year ago, saying exactly the opposite of what they think I said. But for some reason, it doesn't go in. They hear what they think I'm saying rather than what I'm actually saying.
Real history is always complicated. "Kung Fu came from dance" is just too simplistic to be true.
Incidentally, the excellent Kung Fu Tea blog has written a long, and detailed post addressing Holcombe's article: "Reevaluating the "Theater of Combat": A Critical Look at Charles Holcombe, Popular Religion and the Traditional Chinese Martial Arts."