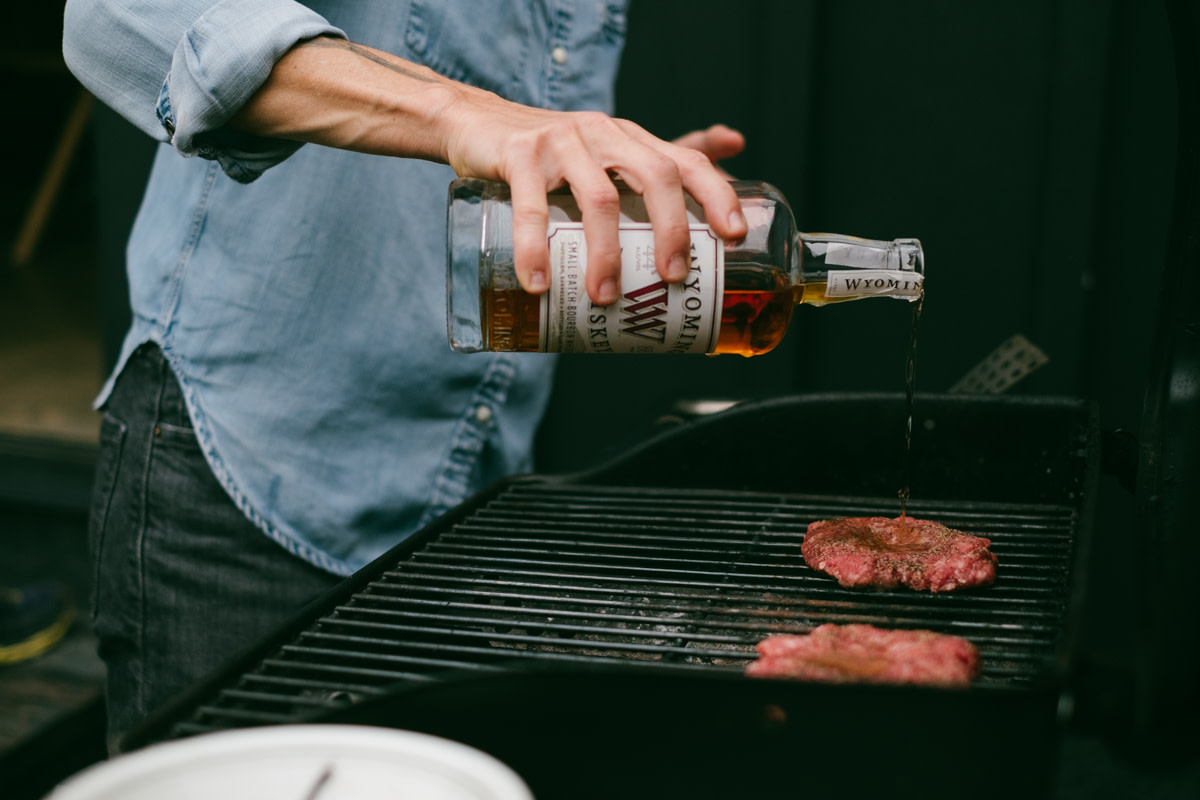 How to make it
Preheat grill to medium-high heat.
Form burgers into quarter-pound patties.
Press a depression into the burger with your thumbs.
Brush onion slices with olive oil, and season with salt and pepper to taste.
Place onion slices on grill for 10 minutes.
Add patties to the grill.
Douse burgers with whiskey, aiming to get some to land in the thumbprint.
For medium burgers, cook for 3 minutes on one side, then flip and cook for another 3 minutes.
Add cheese with 1 minute to go.
Lightly toast bun on grill.
Smear special sauce on bun.
Drizzle chili oil on bun.
Plate up the burger, make sure to chew.