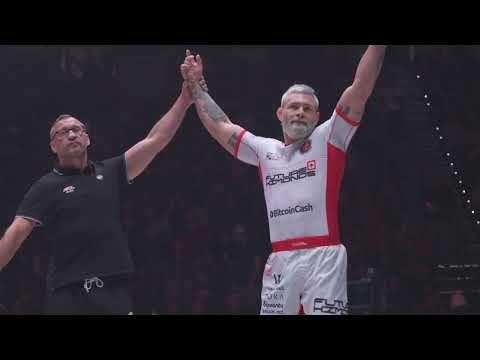 We've just had the Olympics of grappling, ADCC 2022 and as always, there were some great matches. Unsurprisingly, Gordon Ryan dominated the 96kg+ division. He just walked through every high level opponent they threw at him, even finishing Andre Galvao in the Superfight and making it look easy in the process.
Here's his quickest (11 second!) victory on his way to the final!
Despite Ryan's absolutely horrible social media personality, it was refreshing to see how calm and respectful he was to his opponents on the mat. Even when Galvao resorted to dirtier tactics, like slapping him, Ryan didn't get angry. He just laughed.
For me the Kade Ruotolo was a standout this year – he submitted all his opponents on his way to the 77kg crown. That's a 100% submission rate on his first attempt. And he's only 19, making him the youngest ever champion, and he's 100% natural (i.e. no juice). I really enjoyed his match with Lachlan Giles especially because it was a perfect match up of guard player vs guard passer. The finish picked up some criticism because it looked like Kade was kicking Lachlan in the face to secure the armlock, but meh, Lachlan didn't seem too upset about it, so it can't have been that bad. See what you think:
Shout out to Ffion Davies who becomes the UK's first ADCC champion. A great results for the UK and for Wales.
ADCC runs trials all over the world for people to qualify and is open to everybody who does any form off grappling, but once again no Tai Chi players made the finals…
Let's be honest though, the only people who made it to the finals were Brazilian Jiujitsu guys and girls, because the rule set is designed to favour them. Nobody stands you up if you end up on the ground and almost all submissions are legal. Obviously, despite Push Hands being a form of grappling there is no Tai Chi on the ground, and leg locks aren't part of the art.
Once again, I think it's worth noting that if you want to be a well rounded martial artist, you really need to address the ground aspect otherwise there will always be a massive hole in your game.