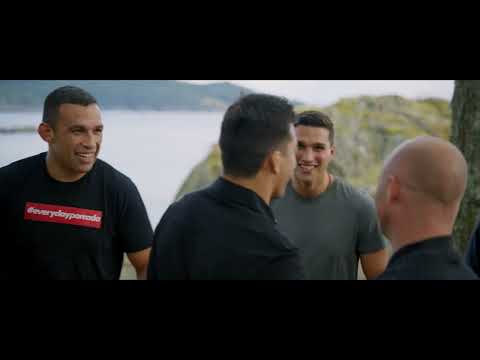 A new YouTube video landed a day or so ago that has caused something of a sensation. It's a trailer for a movie called The Power of Chi and has some well known UFC fighters and professional athletes in it, all experiencing the power of a Tai Chi master's "chi". And there's a voice over by Morgan Freeman. I kid you not! Yes, the Morgan Freeman!
From the trailer, this mysterious chi is presented as a force that can be produced by the master and defies all explanation. To be honest, this tai chi master has been producing very similar YouTube videos for years now, but he's usually demonstrating on no-name seminar attendees, this time however it's a big budget production with well known fighters like Fabricio Werdum and Lyoto Machida being demonstrated on.
You can see the trailer here:
Now I haven't seen the full film, and frankly, I'm not going to pay to download it, but colour me unimpressed with that. It all seems a bit silly to me.
Friend of the Notebook, Rob Poyton (who I recorded a podcast with recently) has produced his own video response to the trailer and I think it's hard to argue with his conclusions, but feel free to make your own mind up:
I like Rob's point at the end, that if you're going to demonstrate things like this, then what are the functional uses of it? That's what you should be demonstrating.